What is the Soul?
(Find Out the Surprising Answer through my NEW VLOG
!)
Hey Everyone!
First some quick news: I'm going to be in Chicago presenting for 'Celebrate Your Life' this June! More info coming out on that tomorrow. I hope you'll come and see me as well as many other amazing speakers!
Next: Only 3 more days to get the Exclusive Archive Membership at it's current rate (price will go up $30 this weekend). With the latest Archive Exclusive show 'How to Move From Victim to Empowered Empath' as well as a year's access to the other 355 shows I've done, I know you'll want to get lock in this deal! Also the 30% Off sale on the Soul Connections Relationship Series ends in 3 days too! See info for both below and don't miss out!
What is the Soul?
Beyond all the words we always hear (immortal, omniscient, multi-sensory, Divine, peace, love, etc) what exactly is the Soul? How can you come to recognize your own? In my work I've found it interesting that as much as folks often say they want to know their Soul, in truth they really don't...
Find out why in my
new 'Wake Up Wednesday' VLOG during which I answer one of the most profound and heartbreaking questions I've ever been asked: What is the Soul and why can't I seem to know mine?
Get your tissues ready...the answers are going to surprise you and summon your heart.
Click the video below and ENJOY!
What is the Soul and How Can You Know Yours?
Click on Video Above and Enjoy!
Robert Ohotto
Intuitive Coach, Spiritual Teacher, and Soul Contract Astrologer™
Final Three Days to Get 30% OFF
The Soul Connections Relationship Series!
Click Icon to Learn More!
Click Icon to Learn More!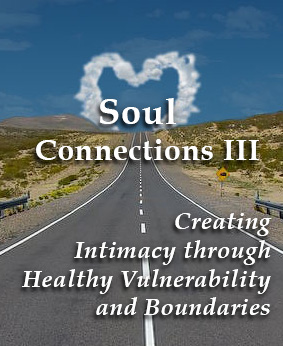 Click Icon to Learn More!
Transform Your Love Fate into Destiny through this Ground Breaking Series!
_________________________________________
Last 3 Days to Become an Exclusive Archive Member with a Year's access to ALL of Robert's upcoming and past radio shows before the price goes up $30!
Since the launch of his popular radio show in 2008, Robert Ohotto has been exploring thought-provoking themes that empower and enlighten listeners while challenging the traditional mind-body-spirit paradigms on each groundbreaking show. Additionally since then the Soul Connexions Exclusive Archives has grown to over 350 shows--including 'Archive Exclusive' shows like 'From Victim to Empowered Empath' which are found only on Ohotto.com. With his grounded blend of intuitive perception, coaching, life strategy, and singular command of archetypes and life cycles brought to each engrossing broadcast, the benefit of having annual membership access to this exclusive content is not only found in being able to download and listen to all the past shows over and over again--but also having access to each new show as it's added in throughout the duration of your yearly membership!
________________________________________________________
ONLY 10 SPOTS LEFT - Don't miss your chance to work with Robert in Person!