Do You Have the Unrequited Lover Archetype?
(Find Out with Free Newsletter
Valentine's Download!)
Happy Valentine's Week!
It's Valentine's Week at Ohotto.com and I'm back with another free newsletter download, just in time for February 14th! And this one is going to ROCK YOUR WORLD!
When it comes to LOVE, one of the most common patterns I've seen in all the readings I've done the past 15 years is the 'Unrequited Lover Archetype'. You know...you give, but don't get back - you commit, they bail - you show up, but they never really arrive - you communicate, they go silent - you feel, but they shut down - you're into them, but they're out...all of which leaves you feeling invisible and left at the alter of LOVE. Yes my friends, this is all the territory of the Unrequited Lover Archetype!
Do you have this Archetype in your Soul Contract? Has it done most of your dating, relating, and loving? Where does it come from? How can you let...it...go?! Find out via the free download below! I'm so excited for you to listen to this and shift your booty towards the LOVE that is really waiting for you! Cause it is...And this is definitely too good not to share with everyone you know - so share it!
And because this isn't the only Archetype that can be problematic in creating the LOVE you want, I've also made my best selling 'Soul Connections Relationship Series' 30% OFF as a 'Flash Sale'! I taught this series 4 years ago and the insights are crazy good. If you're ready to activate your Soul's Love Destiny you must check each seminar out! You will learn how to master the three primary evolutionary stages of relationships and love while exploring over 40 different Love Destiny Archetypes! Click on the icons below to explore the content of each seminar.
In other news, there are only 11 spots available for my
April Workshop in Boulder. The 'Early Bird' discount for the main event ends February 16th! Find out how to register below. I hope you can make it and look forward to working with you in person!
For now, enjoy the free download and SCR Series Discount...I'll be your Valentine if you'll be mine!
Robert Ohotto
Intuitive Coach, Spiritual Teacher, and Soul Contract Astrologer™
Valentine's Flash Sale!!
Get 30% OFF
The Soul Connections Relationship Series!
Click Icon to Learn More!
Click Icon to Learn More!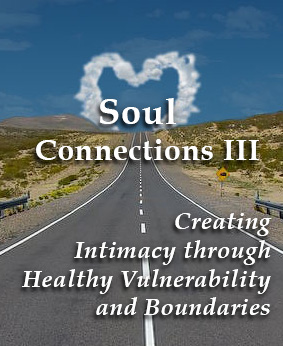 Click Icon to Learn More!
Transform Your Love Fate into Destiny through this Ground Breaking Series!
_________________________________________
Click Below to Download Robert's
Free Valentine's Audio on
The Unrequited Lover Archetype and More!
__________________________________________________________